COVID-19 disruption to teacher recruitment
25th June 2020 by Timo Hannay [link]
Following our previous analyses here and here, we are delighted to be collaborating once again with Teacher Tapp and the Gatsby Foundation, this time on a comprehensive analysis of the remarkable teacher recruitment season that has just ended.
Our joint report, Musical chairs: Understanding and tackling COVID-19 disruption to the teacher recruitment market, is published today on the Gatsby website.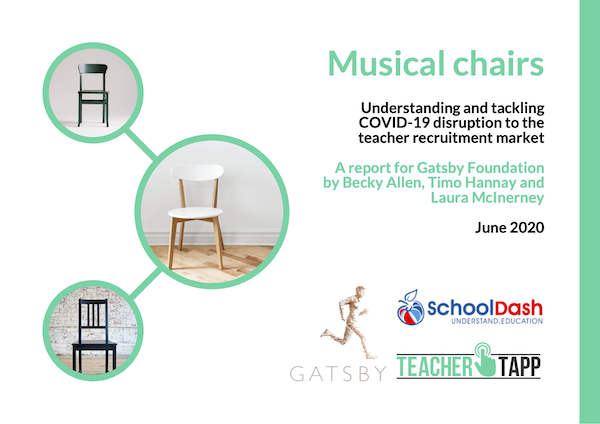 It is accompanied by a summary and commentary from the Gatsby Foundation, who recommend that:
"government provide additional funding to appoint NQTs on a short-term supernumerary basis, to ensure teachers are not lost from the profession. Such measures could provide additional capacity to help with potentially greater demand for teachers in September due teacher absences, shielding and social distancing measures."
As always, we welcome your thoughts: [email protected]. Stay safe!