The new New Schools map
31st July 2018 by Timo Hannay [link]
In January we announced a collaboration with New Schools Network, a charity that supports the creation of free schools, to build a 'Map of Need' that enables quick and easy visualisation of the likely need for new school places in different parts of the country.
As we explained at the time, this involves looking at a wide variety of factors, from current school quality to local poverty levels and forecast pupil growth rates (among others). We received very positive responses to this joint initiative, and are delighted to announce a new version of the Map incorporating the latest DfE data, as well as a new feature that allows users to search for specific place names or postcodes in order to quickly zoom in to a place of interest.
Click on the screenshot below to go to the real thing in all its interactive glory.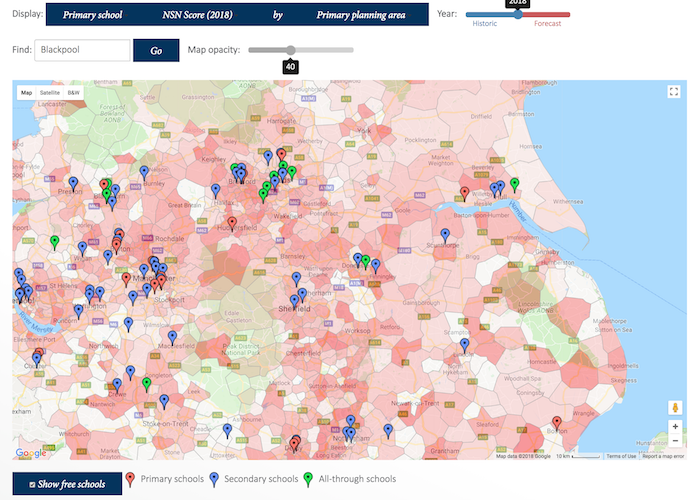 We hope that the new Map of Need, like its predecessor, will prove useful not only for those thinking of setting up a free school, but for anyone with an interest in the current situation and future prospects of the school system in England.
As ever, we value your thoughts and suggestions: [email protected].